Planting trees at umweltbundesamt with Andreas Greiner
Umweltbundesamt Headquarters, Wörlitzer Platz 1, 06844 Dessau-Roßlau
Workshop: Living Sculptures and Planting Trees as an Artistic Strategy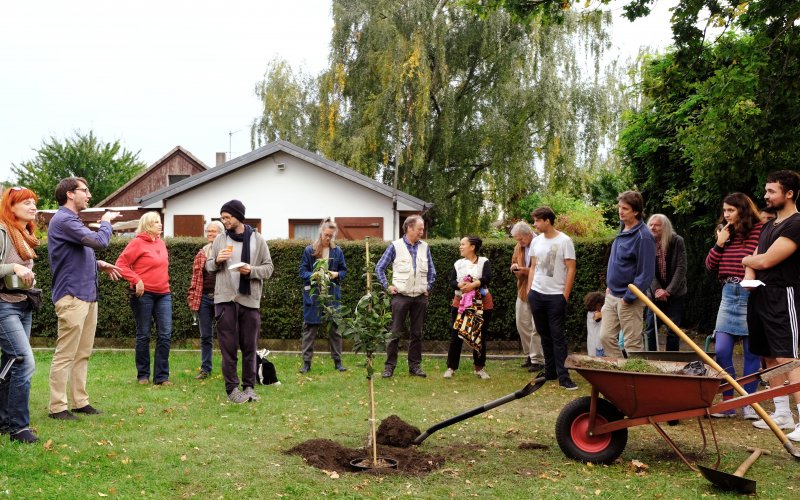 Federal Environmental Agency on June 23, 2022, 3:30 - 5:30 pm.
Andreas Greiner's artistic practice invites us to rethink our relationships with other living beings. He is known for his critical work in relation to CO2 emissions and forms of compensation and contributes, among other things, to changing his audience's perspectives on trees. After a presentation of his work related to the reforestation of German post-war forests, as well as his practice of planting trees as works of art, he will invite workshop participants to take part in an action. The tree seeds sown together in the workshop will become a living sculpture signed by the artist, which can be taken home afterwards. More information about Andreas Greiner: https://www.andreasgreiner.com/
Participation in the workshop is free of charge, registration is required: fotini.mavromati@uba.de, phone: 0340-/2103-2318.