Collective Action with Valérie Favre: Social Peace in Geneva
In Geneva, the artist Valérie Favre presented her artistic instruction "Social Peace", which she had created for the exhibition (re)connecting.earth, and then activated it with the visitors.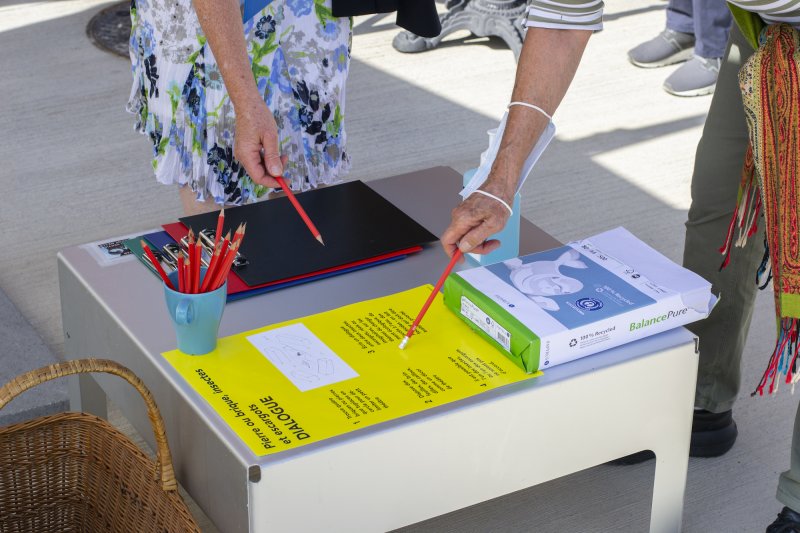 Following the instruction "Social Peace", the participants wrote theatre dialogues between a snail and an insect on the topic of the environment and ecology. The dialogues were then performed by the actors Dardan Shabani and Léonard Vautrin.
Dardan Shabani is an actor from Geneva and a professional improvisation trainer, winner of the improvisation tournament Cours Florent in Paris 2020. Léonard Vautrin is also an actor and is currently training at the Ecole supérieure de théâtre de Lausanne, Les Teintureries.