For the final episode of our Venice Special, we'd like to take you to the pavilion of New Zealand. It is housed in the Palazzina Canonica, right by the bank of the Canale Grande. However, the work by the artist Dane Mitchell is not immediately visible. The corridors and staircases of the Neo-Renaissance palace built in 1911 are empty, safe for the occasional piece of furniture. At the heart of the building, there is the library, whose walls are lined with dark, wooden bookshelves. They, too, are empty. Only in the middle of the well-lit room, is a rack with a printer on top which spews out endless paper, slowly filling the space.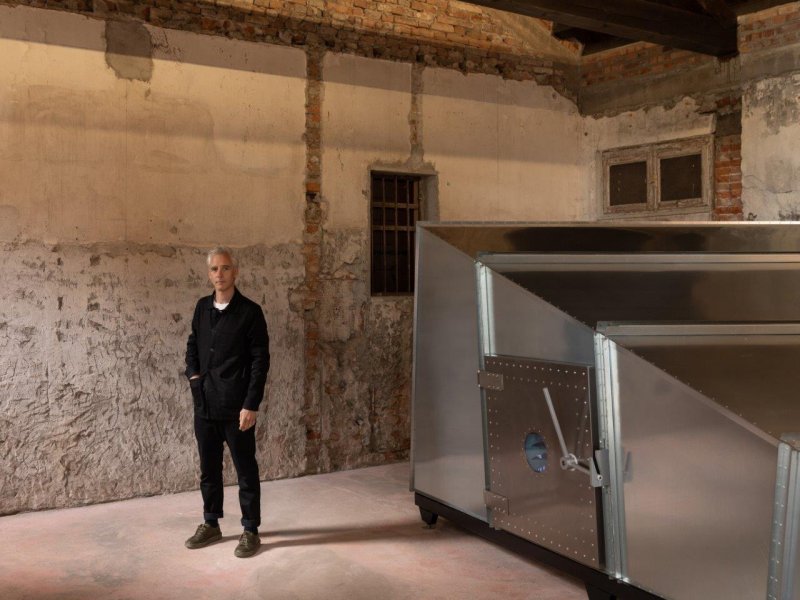 This is only one part of the work "Post Hoc" by Dane Mitchell, who represents New Zealand this year. The artist in his early forties describes his artwork as one big language object, which is linked to the Palazzina and three other spots in the city. Mitchell has been active as an artist since 1999, and in the past decade he has had more than 30 solo shows. His work is concerned with disappearance, and the rift between objects and memory. It is aptly characterised as intangible.
When we attended the opening party of the pavilion and heard the artist speak about his work, we knew we had to interview him for Unraveled. So, we sat down the following day and let him take us through the preparation process and the setup of his work which is not just an enumeration of things lost, but also speaks about the fleetingness of the world around us.