Learning with Plants: Non-Extractive Practices. Uriel Orlow and Andrea Thal
Zoom and Live on Facebook and Youtube
What lessons can we learn from plants and their medicinal powers? Artist Uriel Orlow (Lisbon/London/Zürich) and curator Andrea Thal (CiC Cairo) prepared a mission for the participants of the masterclass that led them to share in small groups (in the so-called breakout rooms) their intimate experiences with plants, which resulted in a series of drawings, photographs and narratives. To introduce this activity and partial live broadcast Orlow and Thal began the session by drawing on the artistic strategies linked to Orlow's recent works Learning from Artemisia and Imbizo Ka Mafavuke. The session began and ended with a concert by João Orecchia live from his apartment in Johannesburg.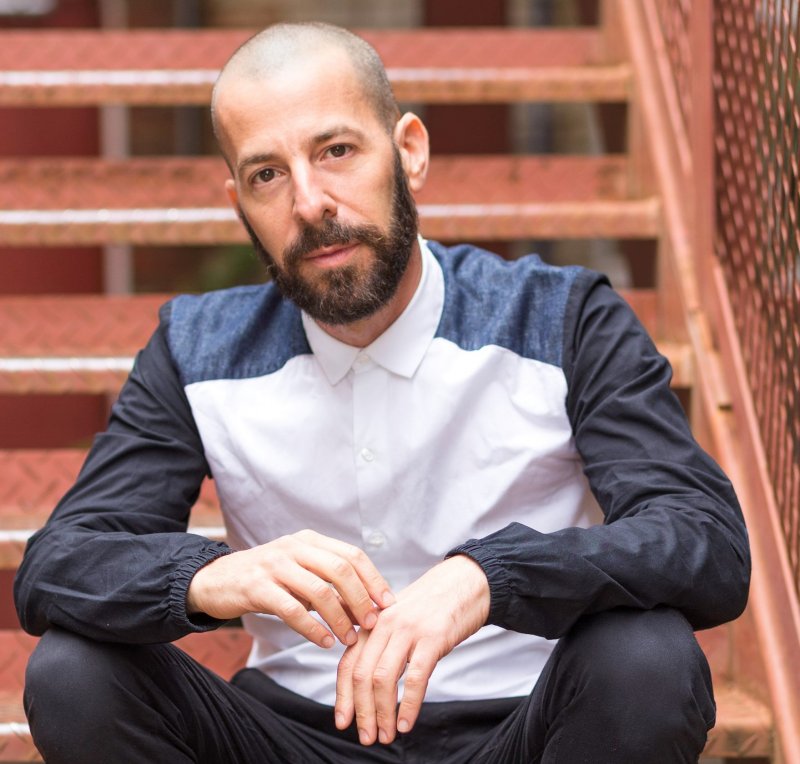 Documentation (Trailer)
About the Masterclass
Faced with the current impossibility of physically apprehending art, the focus of this conversation series is on the mechanisms and conceptual choices that give shape to the works. The discussions between artists and curators thus attempt to shed light on the artist's approach to a selection of issues that he/she has questioned in recent works. Instead of directly thematising the situation created by the pandemic, this problematic is addressed indirectly.
Uriel Orlow with Andrea Thal have decided to address two works which resonate with the present moment and open new perspective of thinking.
In a participative process, the participants will then create a shared collection of their communal knowledge of herbs and plants that will be accessible to the group of people who joined.
About the Artworks
Learning from Artemisia (2019-2020)
Artemisia afra, an indigenous medicinal plant, effectively treats and prevents malaria and can simply be taken as an infusion. Despite studies that show its effectiveness and the simplicity of its administration and sustainability of its local production, it is not recommended as a treatment by the World Health Organisation which appears to favour the pharmaceutical industry and its global reach.

Originally commissioned by the Lubumbashi Biennale, Uriel Orlow worked for several months with a women's cooperative in Lumata, south of Lubumbashi, DRC. The cooperative is growing Artemisia afra with the proceeds funding a collective health insurance for themselves and their families. However, because of the lack of support on an international and local level few people are aware of this home-grown treatment.

Excerpt from Uriel Orlow's work statement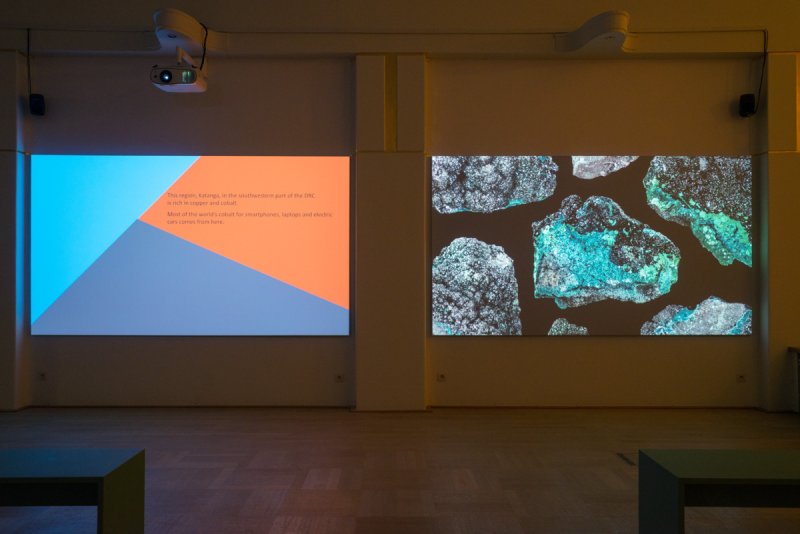 Imbizo Ka Mafavuke (2017)
Imbizo Ka Mafavuke (Mafavuke's Tribunal) is an experimental documentary set at the edge of a nature reserve in Johannesburg. A kind of Brechtian 'Lehrstück', the film shows the preparations for a people's tribunal where traditional healers, activists and lawyers come together to discuss indigenous knowledge and bio-prospecting.

Excerpt from Uriel Orlow's work statement
Uriel Orlow
Uriel Orlow Orlow's practice is research-based, process-oriented and multi-disciplinary including film, photography, drawing and sound. He is known for single screen film works, lecture performances and modular, multi-media installations that focus on specific locations and micro-histories and bring different image-regimes and narrative modes into correspondence. His work is concerned with residues of colonialism, spatial manifestations of memory, blind spots of representation and plants as political actors.
Uriel Orlow currently has a solo exhibition at La Loge, Brussels, now closed because of COVID19. Other recent solo exhibitions include Kunsthalle Mainz, Tabakalera, San Sebastian; Kunsthalle St Gallen, Les Laboratoires d'Aubervilliers Paris, Market Photo Workshop and Pool, Johannesburg; The Showroom, London; Castello di Rivoli, Turin; John Hansard Gallery, Southampton; Spike Island, Bristol. Uriel Orlow's work has also been presented at major survey exhibitions including the 54th Venice Biennale (2011), Manifesta 9 and 12, Genk/Palermo (2012, 2018), Lubumbashi Biennial (2019), 13th Sharjah Biennial 13 (2017), 7th Moscow Biennial (2017), EVA Biennial (2016, 2014), 8th Mercosul Biennial, Brazil (2011), Aichi Triennale (2013); and Bergen Assembly (2013) amongst others.
Orlow's work has been shown in museums and galleries internationally including in London at Tate, ICA and Gasworks; in Paris at Palais de Tokyo, Fondation Ricard, Maison Populaire, Bétonsalon; Württembergischer Kunstverein Stuttgart; Project Arts, Dublin; Casa del Lago, Mexico City; Museum of Contemporary Photography Chicago and Charles Scott Gallery, Vancouver; Contemporary Image Collective (CIC) Cairo amongst many other venues.
In 2020 Orlow received the CF Meyer Prize and in 2017 he received a Sharjah Biennial Prize. He also received the art prize from the City of Zurich in 2015 and three Swiss Art Awards at Art Basel. He was shortlisted for a Jarman Award (2013).
In 2020 Archive Books is publishing his monograph Conversing with Leaves, in 2019 Shelter Press published Soil Affinities and in 2018 Sternberg Press published Theatrum Botanicum.
Uriel Orlow is a Senior Researcher at University of Westminster London, Visiting Professor at Royal College of Art London and Docent at University of the Arts Zurich (ZHdK).
Andrea Thal
Andrea Thal's practice is situated in and between the fields of curating, education, publishing and tries to imagine cultural spaces as sites for collective engagements with different ways of living together. From 2007 until 2014 she ran Les Complices, a self-organised space in Zurich, Switzerland. The context and the people involved with Les Complices made it possible to develop a way of working that engaged with specific social and political issues relevant to the time and place over extended periods of time. This often collaborative practice worked towards an open space of gathering and towards interventions into normative discourses through formal experimentations in performative and video art, knowledge exchange, activism and publishing.
In 2011, Andrea Thal curated Chewing the Scenery, part of the Swiss participation in the 45th Venice Biennale. Situated in a local theatre, Chewing the Scenery was dedicated to the critique of Western notions of "progress" from queer and postcolonial perspectives and the potential of deviations from social scripts.
Since 2015, Andrea Thal has worked at the Contemporary Image Collective - CIC in Cairo, Egypt, as the Artistic Director. Amongst other clusters of interests, the team at CIC currently work on Temporary Gathering, an educational programme on self-organised forms of publishing, and an ongoing long term engagement with agriculture, food and public health through a focus on water politics (Submerged - on rivers and their interrupted flow, 2018/19), the sites of production and consumption of food (Botoun, 2019), and most recently public health and alternative forms of healing. The research-based practice on those topics is articulated in different formats such as series of talks, discussions, film screenings, workshops / working groups, exhibitions and publications that include collaborators from various fields of practice and people with personal experiences that relate to the topics. CIC also sustains a public library and open working space as well as a range of photography and print production facilities.
João Renato Orecchia Zúñiga
João Renato Orecchia Zúñiga was born in Brooklyn, NY to a Peruvian mother and an Italian father. He grew up in the city's mixed immigrant communities, in all their contradictory beauty, displacement and unsettledness. With a strong connection to an elusive somewhere-else, Orecchia had always been drawn towards unfamiliar territory.
While living in London in the 1990's, Orecchia picked up the guitar and later in Berlin in the early 2000's, played in dozens of bands and began composing for dance, theatre, film and solo releases throughout the Berlin underground. He began to experiment with electronics while continuing to explore the outer reaches of the sonic capabilities of the guitar.
In 2005, Orecchia relocated to Johannesburg. Plugging into the underground music and visual arts scenes, the city provided an endless source of inspiration and wonderful confusion. Orecchia has carved a space for himself that sits comfortably between these seemingly incongruous spaces, working with Afrorock group BLK JKS, Thandiswa Mazwai, classical and new music pianist Jill Richards and Lukas Ligeti to name a few as well as world renowned visual artists such as William Kentridge and Kudzanai Chiurai.
Orecchia has become increasingly concerned with the nature of sound itself, how sound acts and how bodies are affected by the movement and vibration of sound. This is the starting point for most of Orecchia's current musical output. He seeks to uncover the relationships between individual sounds in movement and observe their interaction. Drawing on processes in the vein of Lucier and Reich as well as the concrete of Varése and Schaeffer, Orecchia is interested in relinquishing total control in favour of surprise and discovery, allowing music to unfold through the tactile, physical engagement with a system set into motion by a process.
Orecchia participates in gallery and museum exhibitions with installation, video, drawing and printmaking. Orecchia has received a South African Film & Television Award for sound design and has published in the Leonardo Music Journal and the Oxford Handbook of Sound Studies.
Credits image: Uriel Orlow portait by Masimba Sasa
The series of workshops/masterclasses Breaking Patterns is organized and moderated by Bernard Vienat director of art-werk and is supported by Pro Helvetia in the frame of their Program Close Distance and Oertli Stiftung.